255 North Ridge Drive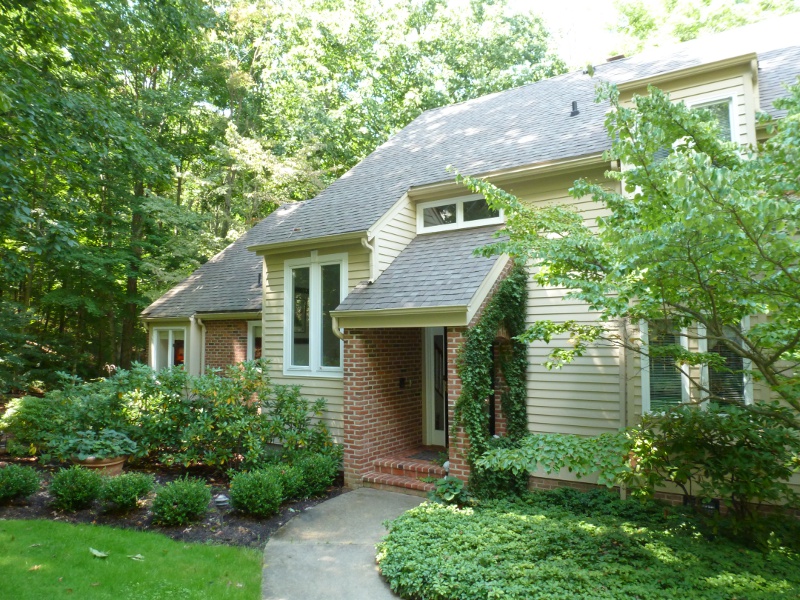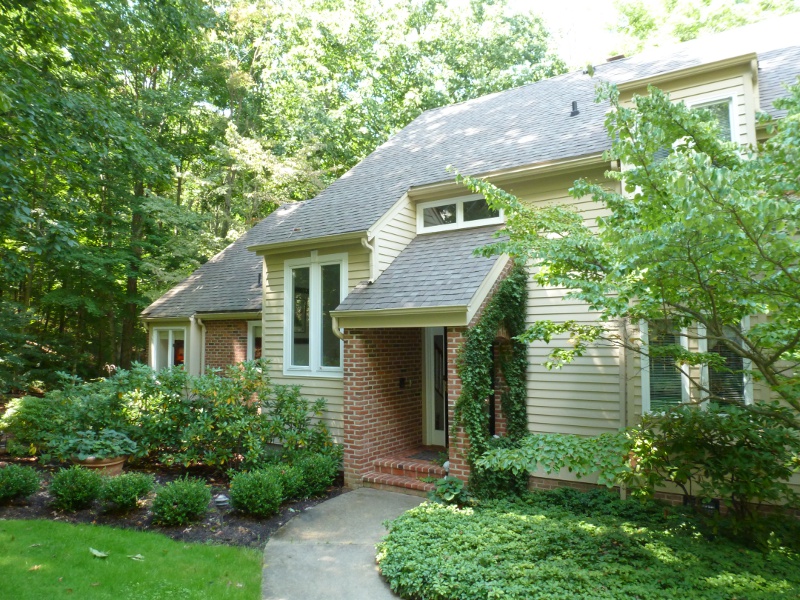 255 North Ridge Drive
Hot Springs, Virginia
"Muirfield Cottage" at North Ridge
Listing Price: $595,000 NOW $499,000
Muirfield Cottage at North Ridge
255 North Ridge Drive Hot Springs, Virginia
PRICE: $595,000 NOW $499,000
Very private, stand alone home with approximately 3000 square feet of living space, located in the gated community of North Ridge adjacent to and within walking distance to the The Homestead Resort's "Old Course" golf course. It is located on its own private drive just off of North Ridge Drive, flanked by forest and The Homestead's walking trail on the left and surrounded by many lovely year round cottage gardens, flowering and colorful shrubs, trees and flowers. The home has its own private 2 car Garage for vehicles and personal storage. Purchased in 1998 by the current owner, the interiors, exterior and surrounding landscape have been completely renovated with many upgrades and custom details. The once unattended grounds now boast multiple cottage gardens, dense walls and hedges of Kousa & native Dogwoods, rhododendron, forsythia, and evergreens planted to add to the home's appeal creating a very pretty and private Cottage in the woods. The Homestead's bank of forest located on the left of the home creates a very private barrier for the home and has been manicured (by choice) annually thru the years by the current owner, providing a seemingly beautiful progression of the property into a natural woodland garden ... a regular playground, nesting & forage site for wildlife...squirrels, chipmunk, deer, bear, fox...a birdwatcher's haven.
Exterior
Parking with 2-car garage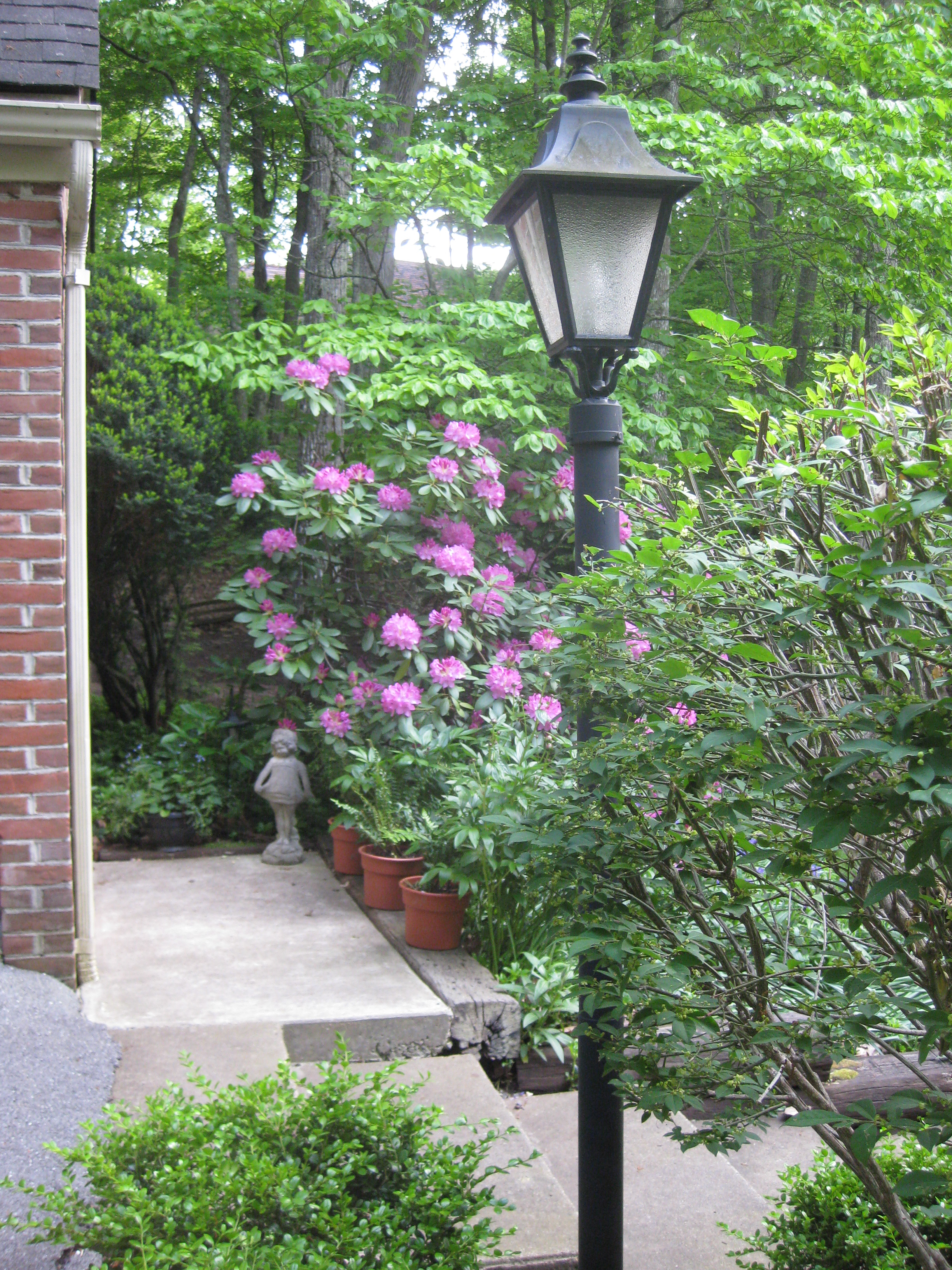 Main Floor
Living room view from the second floor
Main Floor
Dining room adjoins the living room
Main Floor
Newly added 360 sq. ft. garden room adjoins living room and enlarged outdoor deck
Main Floor
Remodeled kitchen with upgraded, high-end appliances and solid surface countertops
Main Floor
Kitchen - double warming drawers
Main Floor
Kitchen - wet bar with ice-maker that's open to dining area
Main Floor
Half bath in first floor hallway
Second Floor
Upstairs landing with half bath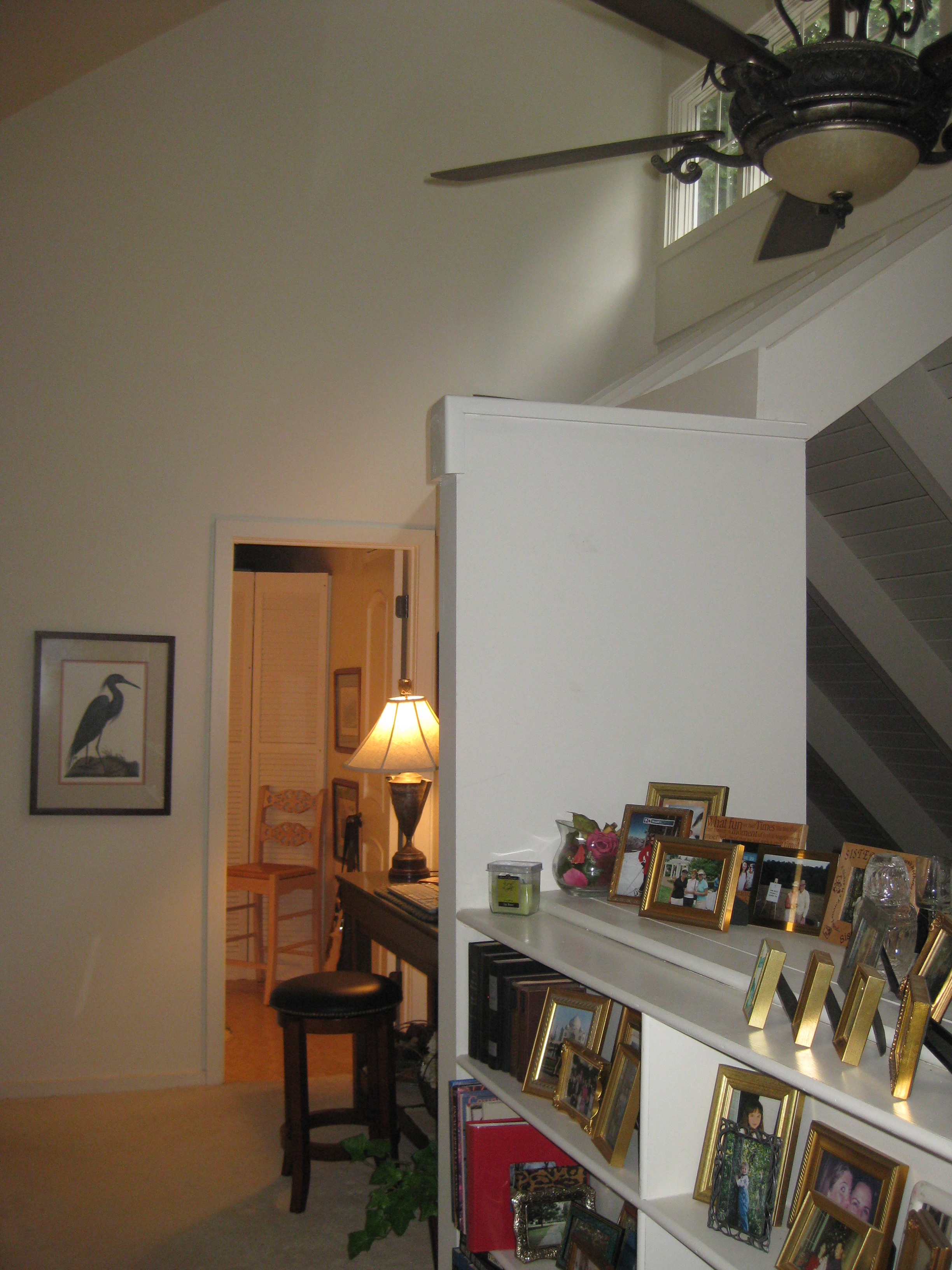 Second Floor
Upstairs landing with half bath
Second Floor
Shared bathroom of both guest rooms
Exterior Porch
Newly enlarged outside deck with garden room access and door to kitchen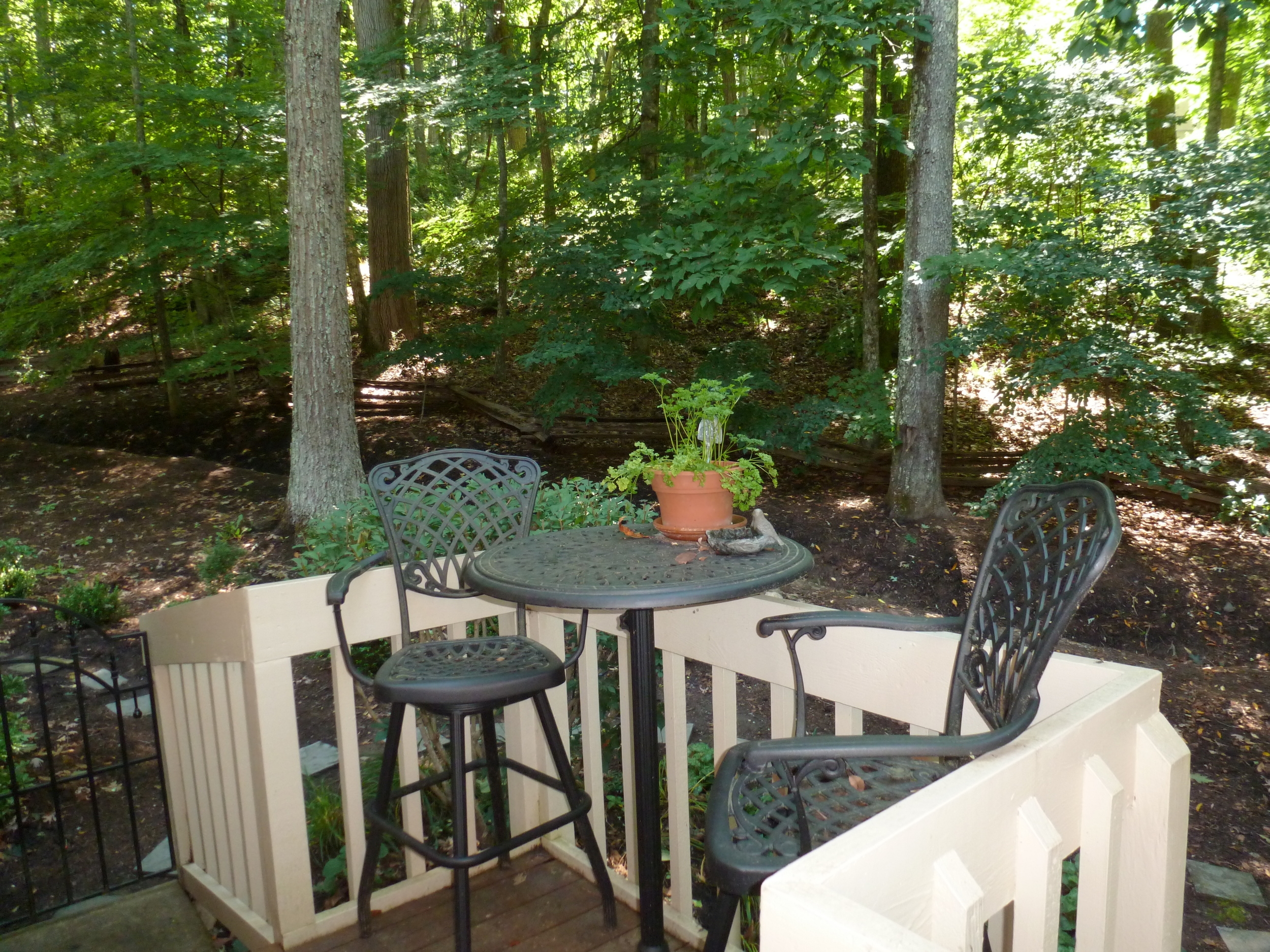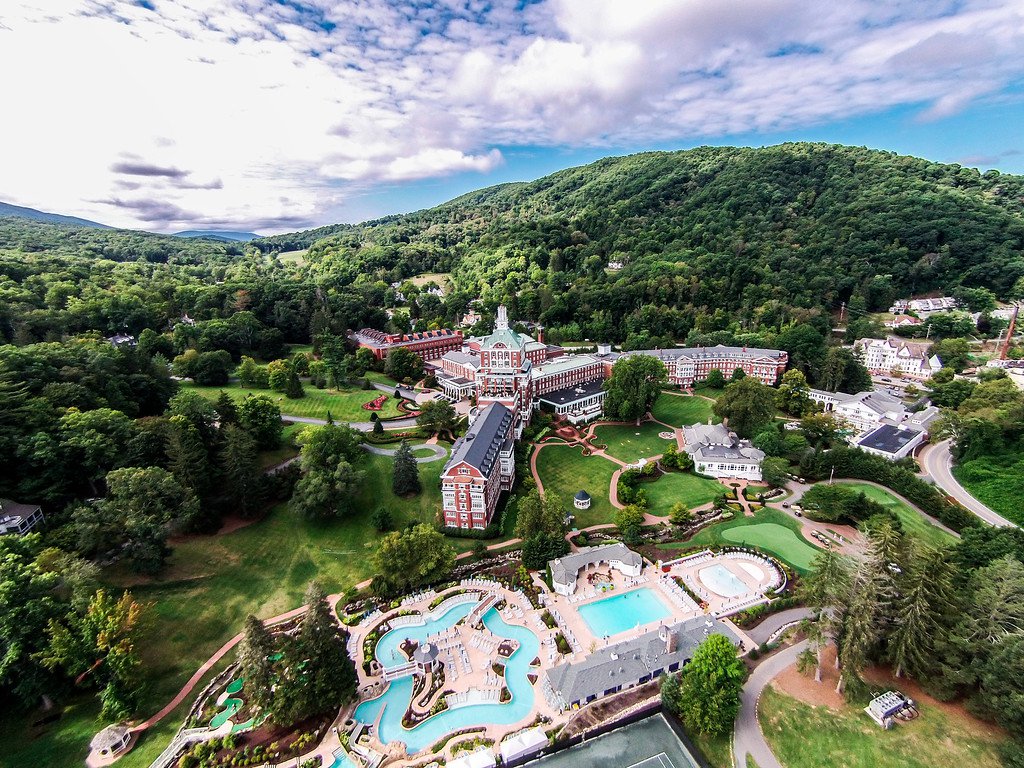 Nearby Omni Homestead Resort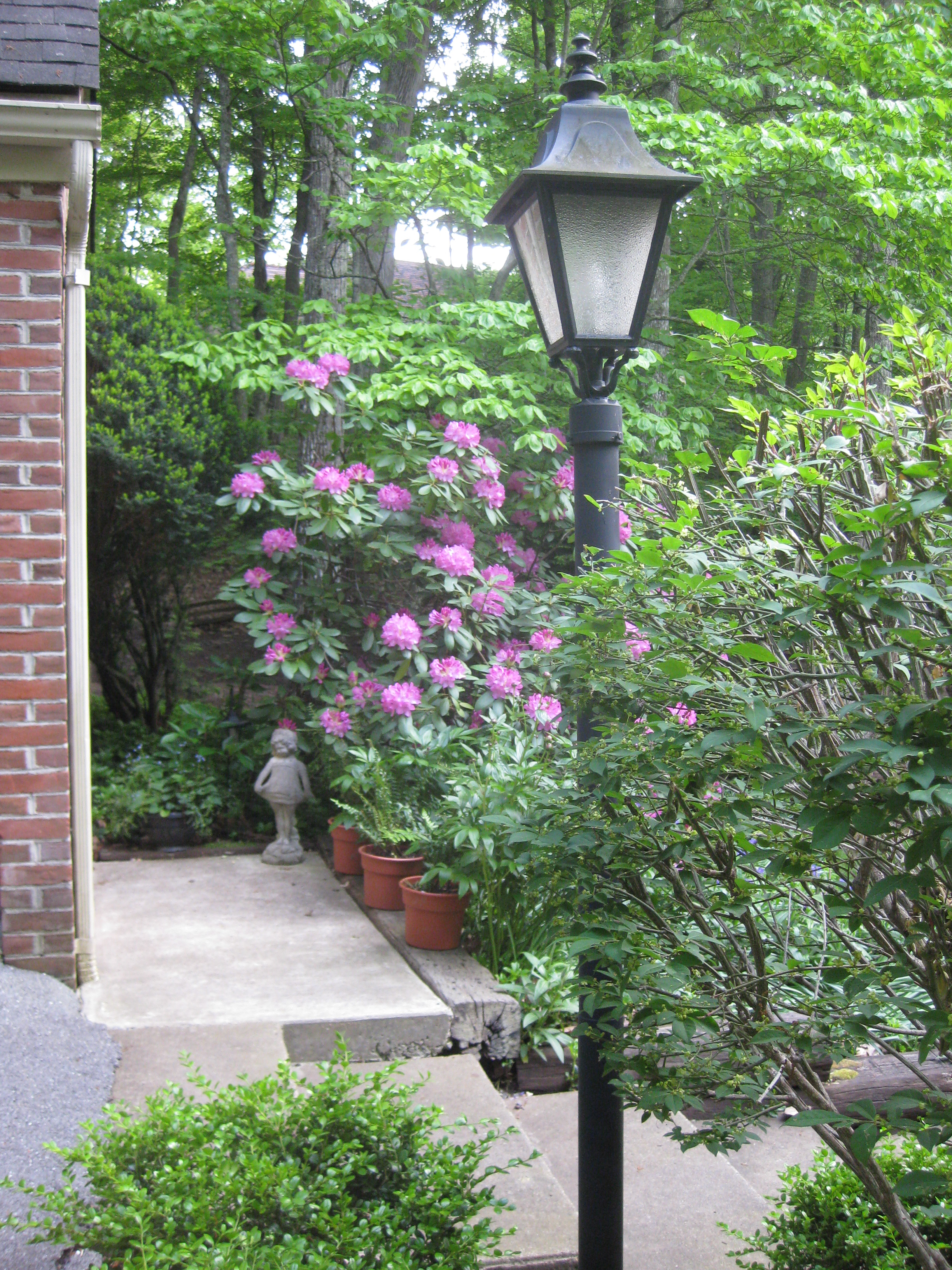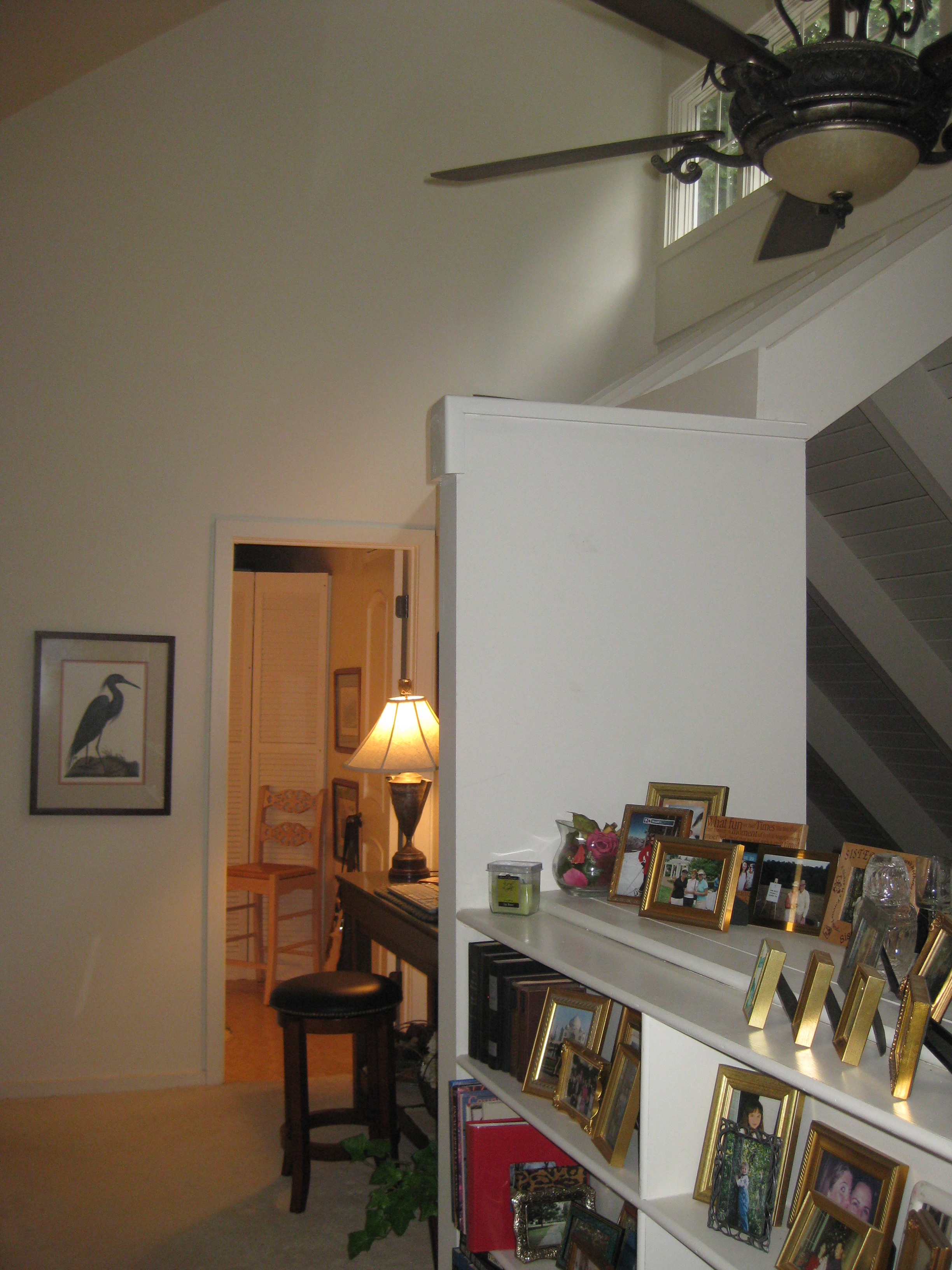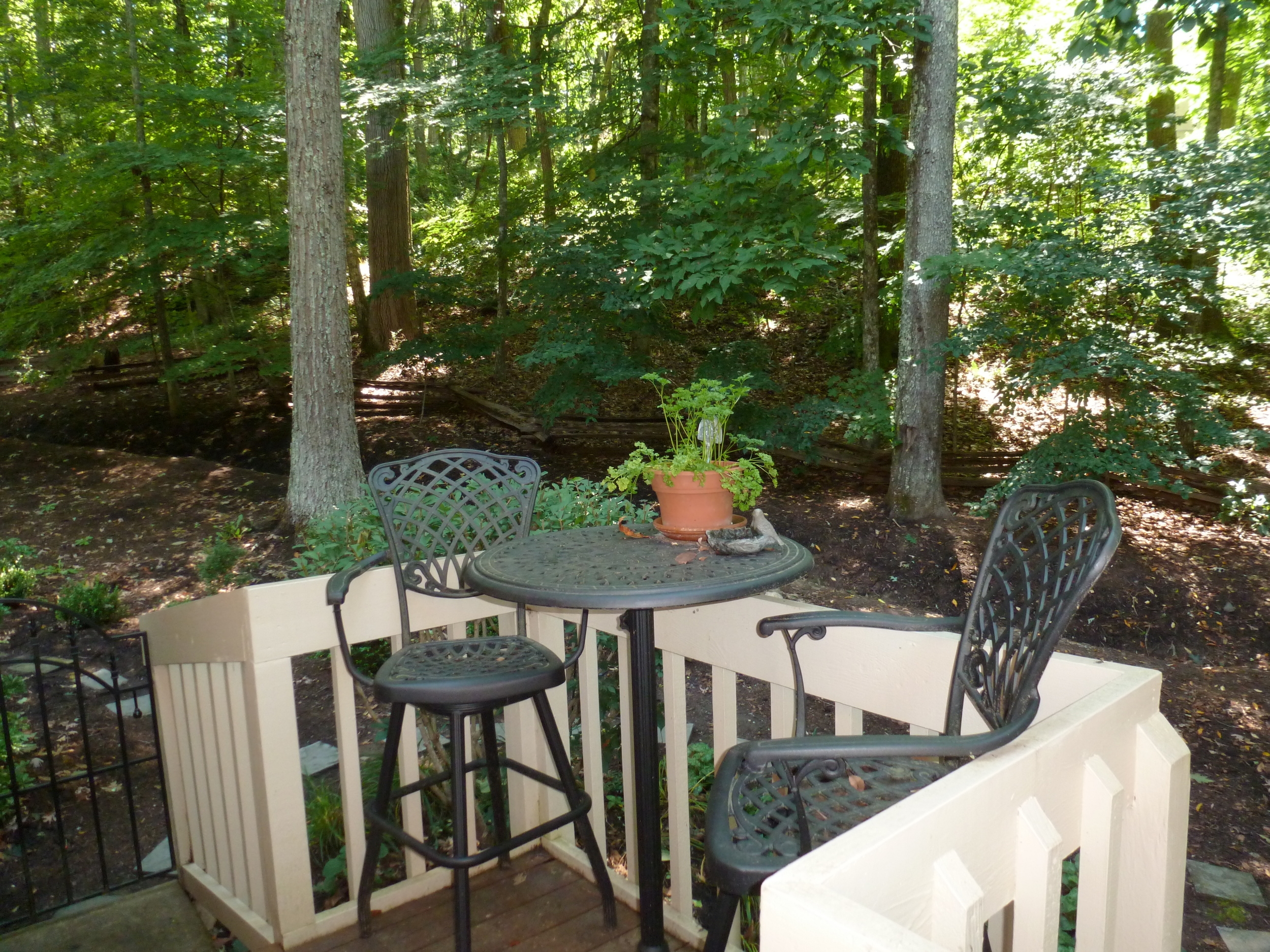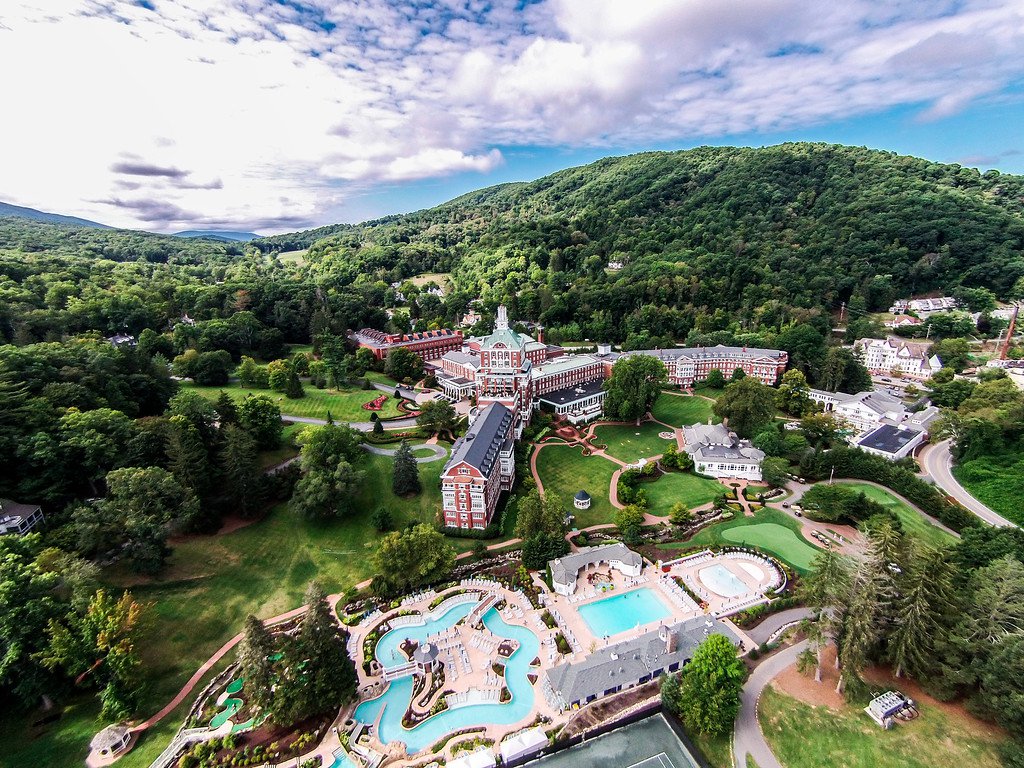 Renovations and Upgrades to the Home Include
Roof replaced on both the home and the garage.

Regular maintenance & upkeep of exterior paint and monthly pest control.

Windows & Doors added, replaced and upgraded as required.

Underneath the home...old insulation removed and new insulation installed including covering the basement ground floor with heavy duty plastic to control moisture.

Older Heating / Cooling system replaced with state-of-the-art Trane Heating/Cooling Heat Pump Systems.

Old Heating / Cooling air ducts throughout the home were removed and replaced with new healthy air-flow ducts.

Removal of the old A/C system inside the home creating a much needed storage room upstairs.

Underground 500 Gallon Propane Gas Tank installed to provide fuel for 2 New Gas Log Inserts in the Living Room and Master Bedroom

Custom built mantels were added to the brick fireplaces.

All new modern kitchen appliances were installed in the renovated kitchen...

Sub-Zero Refrigerater/Freezer

Digital Dacor Stovetop & Oven

Stainless Steel Double Warming Drawers

Wine Cooler replaced older Trash Compactor

Reverse Osmosis in Bar Sink added to provide filtered water for drinking and ice for Scotsman Ice Maker

Microwave added

Undermount Cabinet Lighting added

Kitchen island space was expanded to enlarge kitchen dining and eating areas.

Full View Glass Storm Door was added to enjoy the forest & garden views & wildlife.

Custom Ceiling Fans in Kitchen, Garden Room & Stairwell added for additional ventilation.

Hardwood flooring added throughout the Kitchen, downstairs hallway and master bath.

Exterior Lighting added...3 Williamsburg Style Sconces on deck and Lamp post at entry.

Smith & Hawkin Garden Gates added to the 2 deck step entries to add to the overall cottage & garden appeal, also to deter unwelcomed wildlife visitors entering the deck.

New 15 x 24 (360 sq. ft.) Garden Room with oversized windows & moldings added to the back of thehome to extend year round visual enjoyment of the natural forest and sky.

All natural French Terra Cotta tile flooring in the new Garden Room added for casual ease.

The outside deck was enlarged to encourage outdoor entertainment and nature enjoyment.

Exterior molding was added all along the undersides of the deck area and the new Garden Room to improve the appearance of the home & gardens and to provide outdoor furniture & misc. gardening storage.

New Historic Charleston wall coverings updated the Master Suite, bath & half-bath powder rooms downstairs.

New wall covering updated the guest bath upstairs.

Custom Window Treatments updated the Living/Dining Room, Kitchen, Master Bedroom and new Garden Room.

New In-home Security System with Off-sight Monitoring installed.
The home was named Muirfield Cottage in 1998 by the present owner referencing her love of golf and based on her other home address in the city at the time which was Muirfield Circle! The plan for the home was to create a peaceful, beautiful but casual environment that would be enjoyed by friends, loved ones and golfers alike who would be visiting to relax in the beautiful mountains of Virginia and to play golf at The Homestead Resort. Muirfield Cottage is a beautiful "Cottage in the Woods", perfect for both permanent or 2nd home ownership, a year round retreat and treat for all the senses!
Built 1976

Excellent Condition

Approx. 3000 Square Feet of Living Space

3 Bedrooms, 2 Full and 2 Half Baths

2018 Property Taxes- $2,364

County Water and Sewer

Private 2 Car Garage

Excellent Location

Home Owners Association / $349.00 mo. (landscape & road maintenance, snow removal, twice weekly garbage pickup)
Price | $595,000 NOW 499,000
Listing Agent | Cynthia Rudnick, Owner/ABR
Email | cynthiarudnick@bacovaproperties.com
Office | 540.839.3533 ext. 14
Cell | 214.616.9693